RV INSURANCE
You don't have to overpay for the best specialty coverage
Your Motorhome Is In A Class Of Its Own
AIS has been selling RV Insurance for over 20 years. We know that no matter how often you use your recreational vehicle, you need Specialty RV Insurance for your motorhome. Auto Insurance will not fully cover you in the event of an accident or mishap.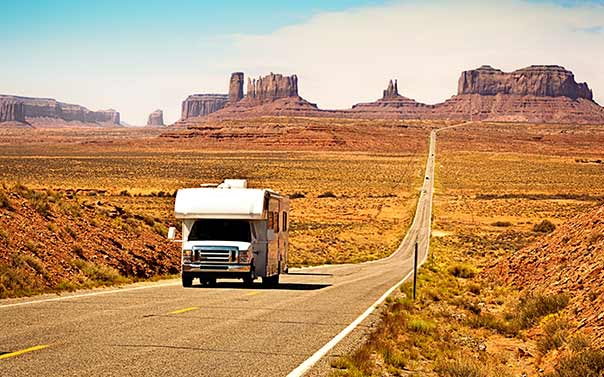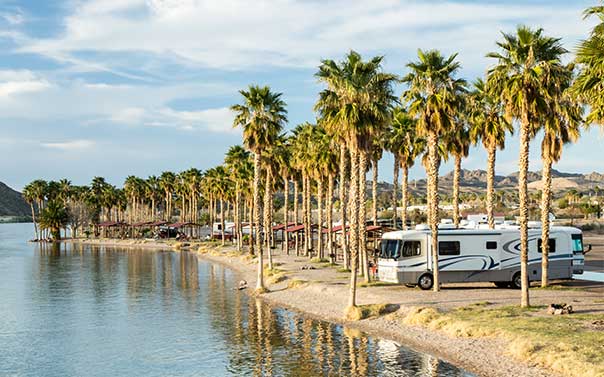 Understanding RV Insurance
When insuring your RV, it's important to consider the risks that could occur to it as both a vehicle and a house. Your RV is susceptible to natural elements like windstorms, hail, floods, landslides and more. It may also run into low branches, wildlife, thieves and vandals. Depending on how frequently you use your Recreational Vehicle, there are probably additional coverages you'd like to consider beyond a standard RV Insurance policy.
Unlike many external factors, customizing your policy to fit your RV needs is well within your control. The right coverage will provide you with peace of mind that your home-on-wheels is protected against the unknown.
What Are My RV Insurance Coverage Options?
Why Do You Need AIS?
Adding your RV to an existing Auto Insurance policy is not a wise decision. Only Specialty RV Insurance will cover items and mishaps that are specific to motorhomes. All RVs – including Class A, B and C motorhomes, fifth wheels and travel trailers – should be uniquely covered according to model type.
When you speak with an AIS Insurance Specialist, they compare dozens of quotes from partners so you can choose the best coverage for your unique RV. Call us today at (800) 449-8943 or provide some basic information online for free a quote.
300,000 +
Customers Served
Additional Insurance Coverages to Bundle
Wouldn't it be great if you could save money on insurance for all your assets? At AIS, we find you affordable coverage for your motorhome, travel trailer, car, home and more.
We compare the best rates from trusted carriers, so you know you're getting the best protection for the best price. Our Insurance Specialists can help you bundle your policies for a discount, too. Finding multiple ways to save money on your insurance premiums is what we do best.
See All Coverages